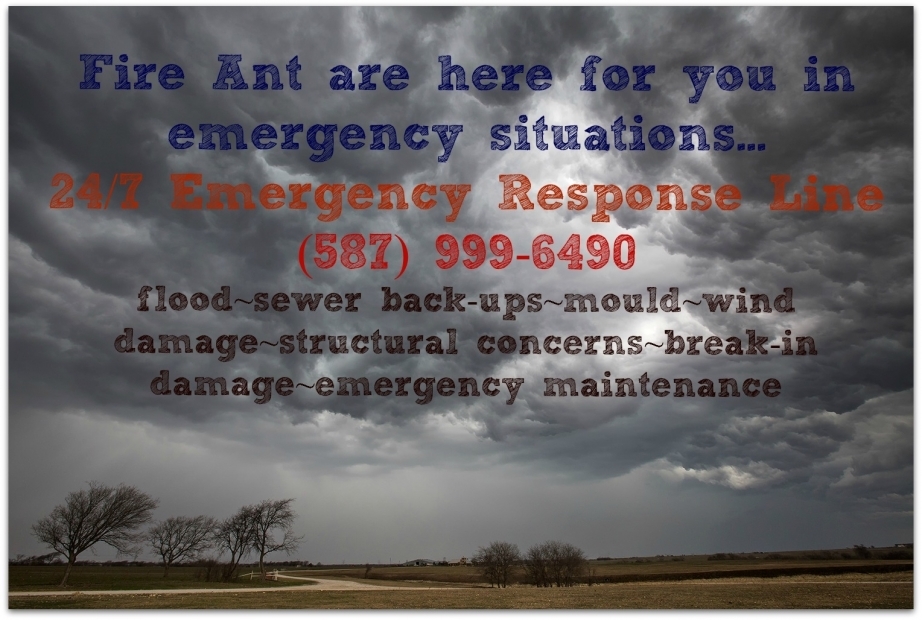 Fire Ant Contracting is very proud to offer a fantastic 24-7 Emergency Response Service.
Fire Ant provides an efficient, reliable, professional service that will put your mind at ease in any emergency.
Fire Ant responds to floods, sewer back ups, mould remediation, asbestos abatement, wind damage, structural concerns, break in damage and any emergency maintenance.
Fire Ant is fully trained in water remediation, asbestos abatement & mould remediation. Our renovation division can take of any repairs or re-builds as necessary.
We provide professional Xactimate invoicing and quoting so fully supported by insurance companies.
(587) 999-6490