In The Beginning
The Community
Calgary has a rich military history that dates back to the early 1900s. In 1933 the Canadian Army opened the Currie Barracks on what was then the southwest edge of the city. The facilities were used by various divisions until 1998 when the Canadian Forces consolidated their units into fewer locations. Directly adjacent to these facilities, on the other side of Crowchild Trail, was private housing for married servicemen and their families. This is the area now known as Garrison Woods. With extensive redevelopment this community has become highly sought after. It is one of the most central master-planned communities in the city. The community pays tribute to the legacy of the Canadian Forces with street names and parks.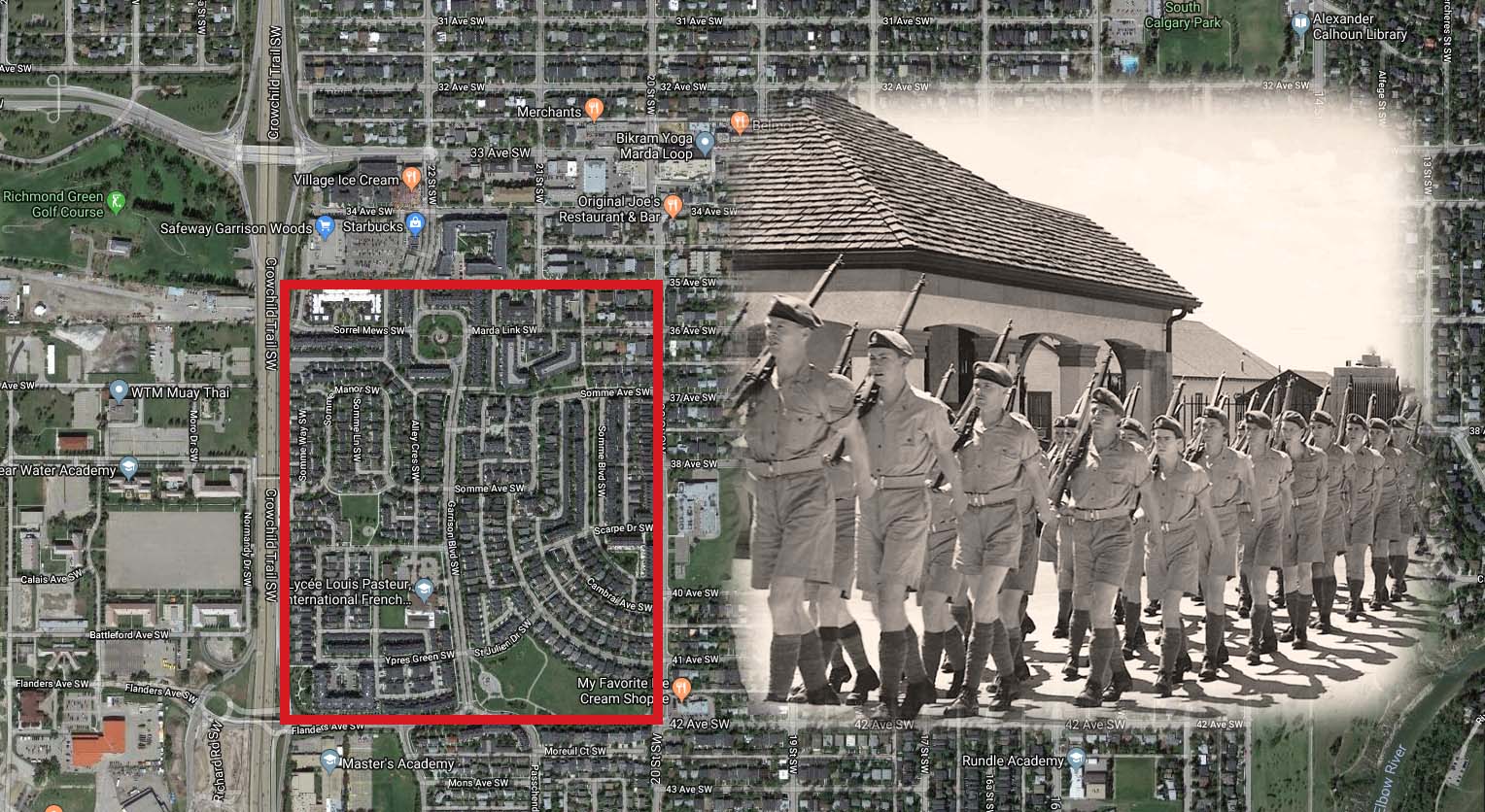 The House
We are working with a beautiful two-storey townhouse that was built new with the developing community. The brick façade and exterior arches echo the unique style of the community. The interior finishes still hold their original charm, but the layout is closed-off. The high ceilings and natural light both seem to hint at the potential for a large open space.


The Kitchen
The existing kitchen sits along a load-bearing wall that separates the living area from the rest of the house. A two-seat, raised peninsula completes the horseshoe layout and adds some storage and counter space. The dark granite countertops contrast the pale floor tile and wall paint. The custom natural maple cabinetry is enhanced with under-cabinet lighting and additional lighting features above the cabinets.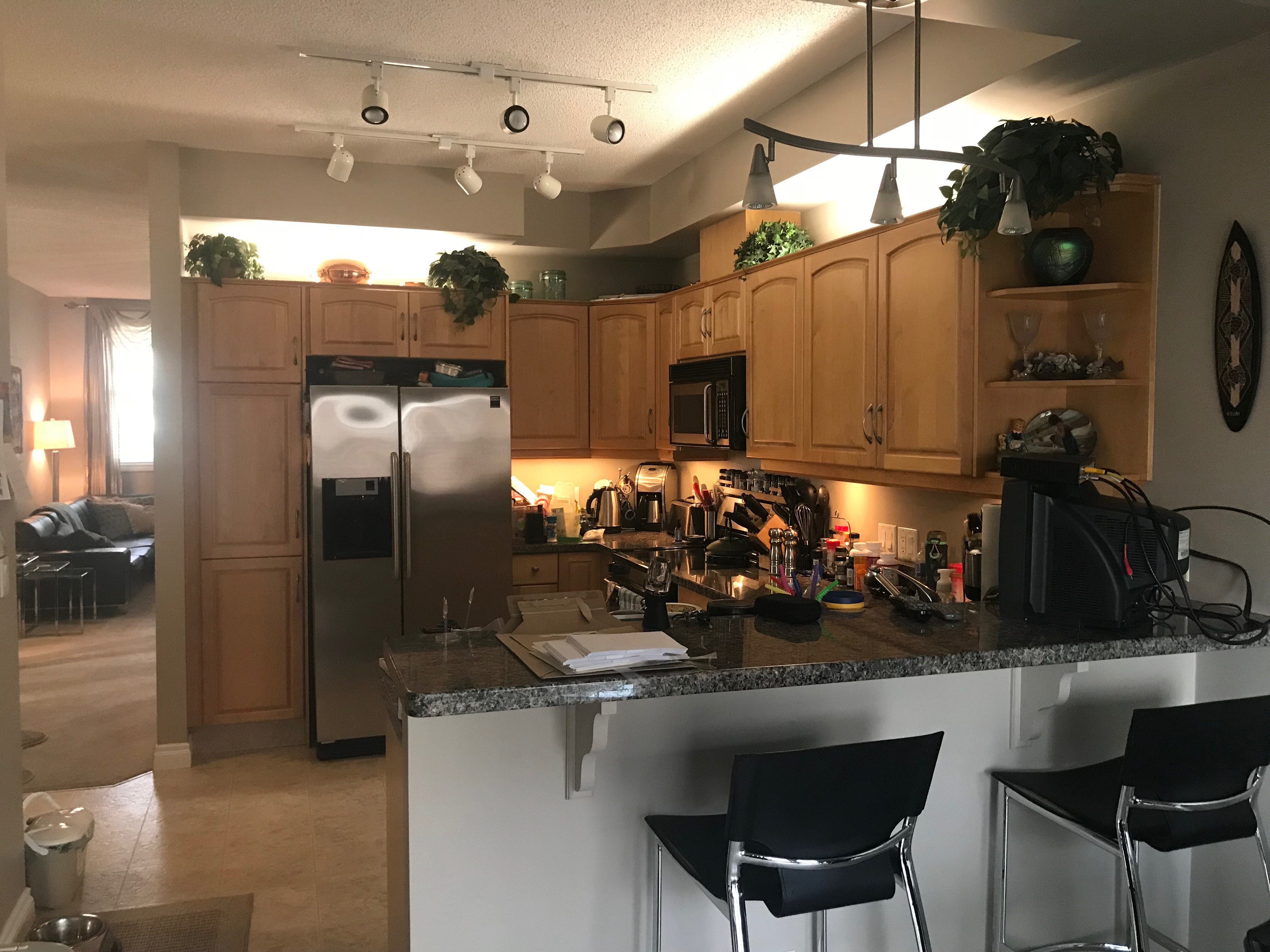 The Ensuite
The master-bathroom has all the pieces in a compact, townhouse layout. The five pieces include a double-sink vanity, a toilet, a bathtub, and a separate corner shower along the same wall as the sinks. What was considered luxury 20 years ago may now be considered too much. One of the pieces may have to go.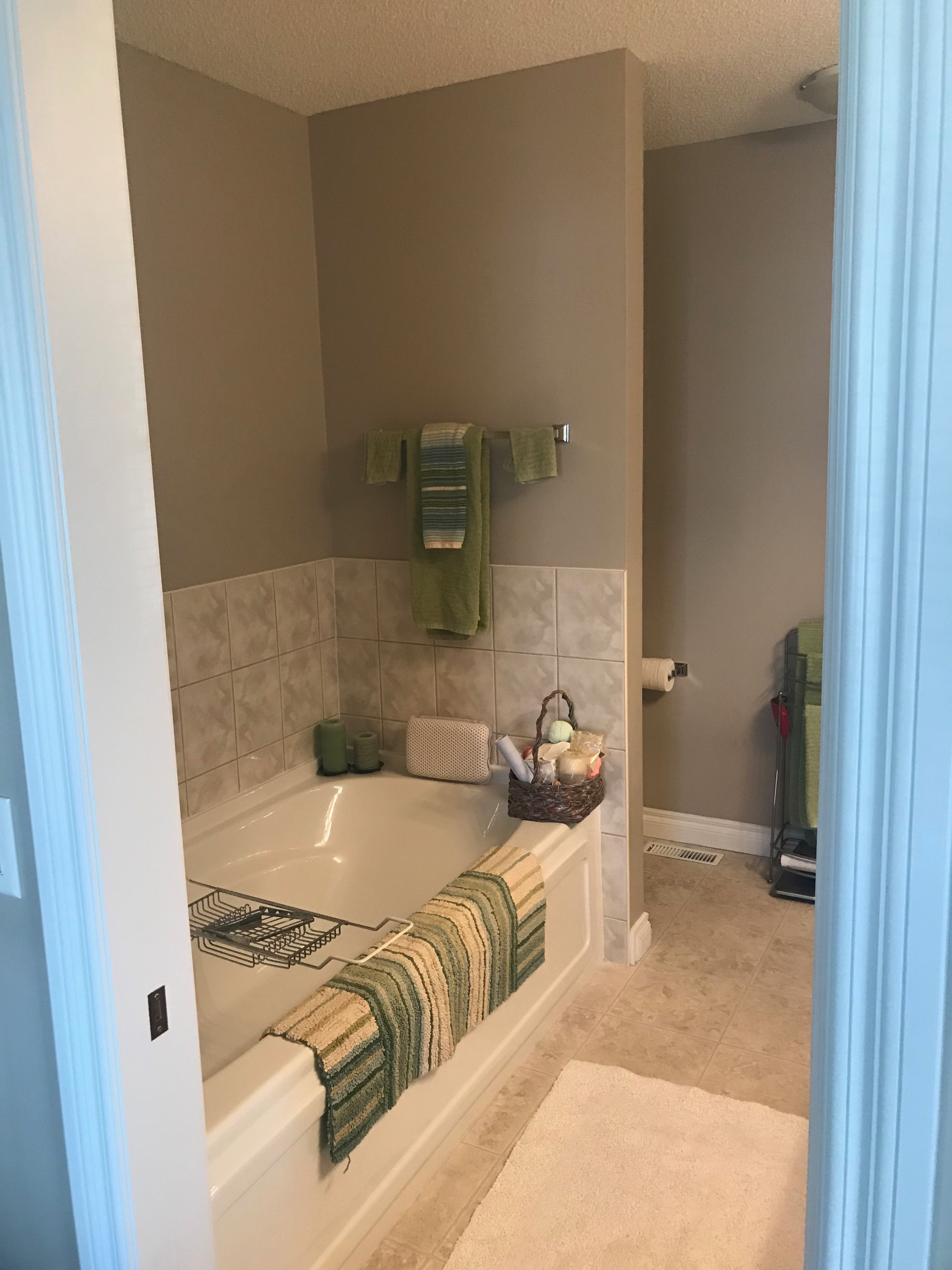 So Much Potential
There is definitely a lot of untapped potential here. Stay with us to see something new take shape!