Kitchen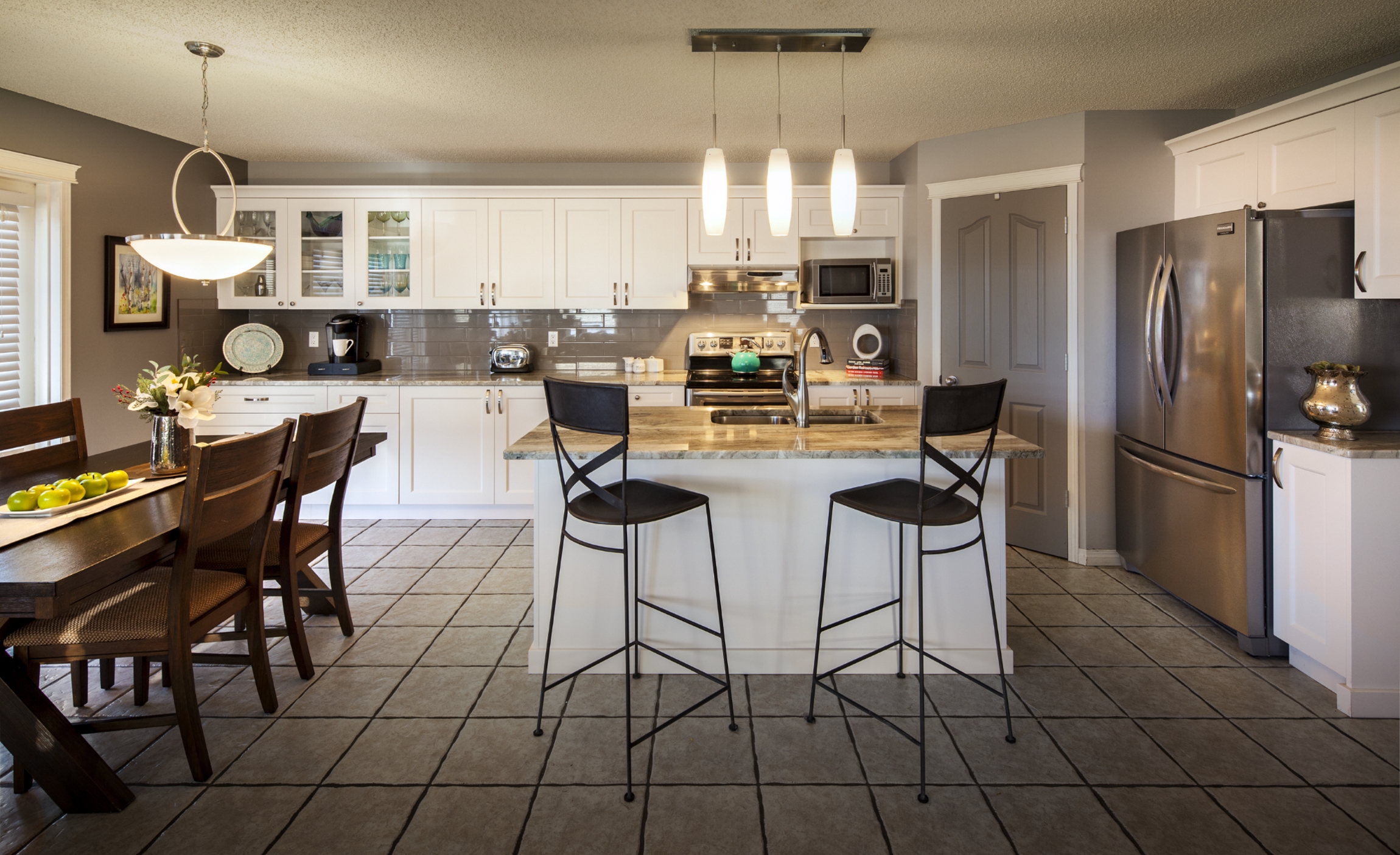 Fireplace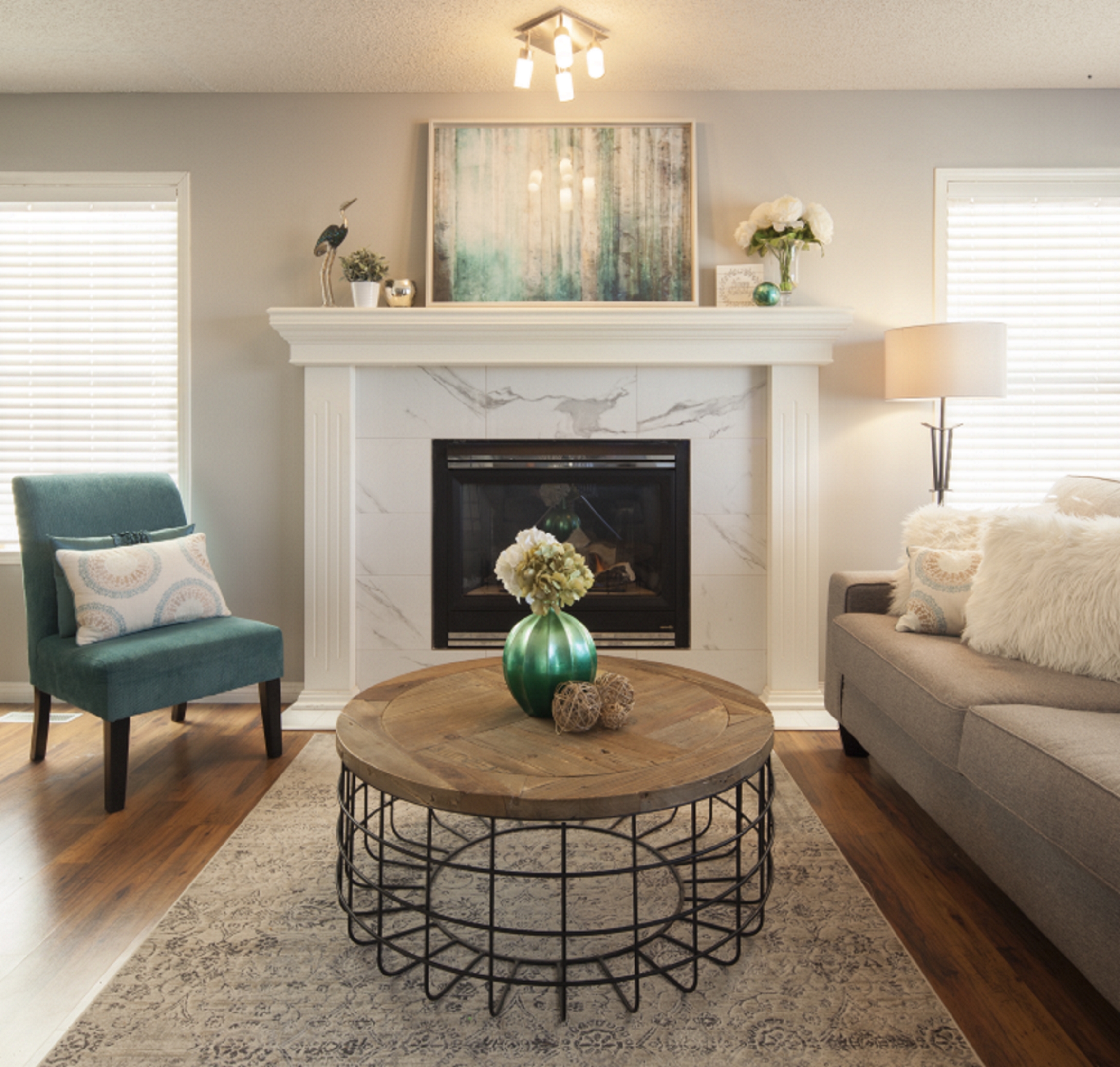 Project
These clients wanted to keep the same kitchen footprint so the layout remained but we built new custom cabinetry to suit their families needs. The under-used corner desk was removed and replaced with custom drawers. Cabinets with slide out garbage and recycling disposal replace their stand alone bins. The old laminate counter tops were removed and stunning 'Fantasy Brown' granite was installed. Their original kitchen faucet/sink were leaking so they LOVE their new undermount two bowl stainless steel sink and Delta 'Trinsic' faucet. Look at that backsplash! Out with the basic white subway tile, say hello to 4"x16" glossy grey tiles!
Details
Kitchen:
4 x 16 Light Grey Horizontal Brick Backsplash
Custom Winter Grey Grout with Titanium Schluter
Linen Ruffle Lacquered Cabinets
'Fantasy Brown' Granite countertops
Delta Trinsic Chrome Faucet
Fireplace:
Full tile centered top
12 x 24 Statuario Polished by Imitation
Mapei #93 Warm Grey Grout
Titanium Schluter
Client Testimonial:
"Wonderful team at every level doing fantastic work. Perfect in every way! The service, workmanship and attitude were outstanding. I can recommend them unreservedly."