In The Beginning
In The Beginning…
A cute little bungalow sits just off of 17th Avenue SW in the quiet and established community of Wildwood. Born in the 70's, this home is a fan of single bathrooms, small kitchens, faux-wood paneling and eclectic floor coverings. Over the years the community has been changing. The ideal location lead to some major renovations and infills for neighboring homes. This little bungalow watched the homes around it change, dutifully protecting the family inside. Deep within the wooden studs and beams holding it together, it knew that it would one day be given a chance to shine.


The Exterior
Whitewashed wooden siding surrounds the house, with original asphalt shingles, original windows, and pretty much everything else original. There is a well maintained lawn in the front and back and a detached garage.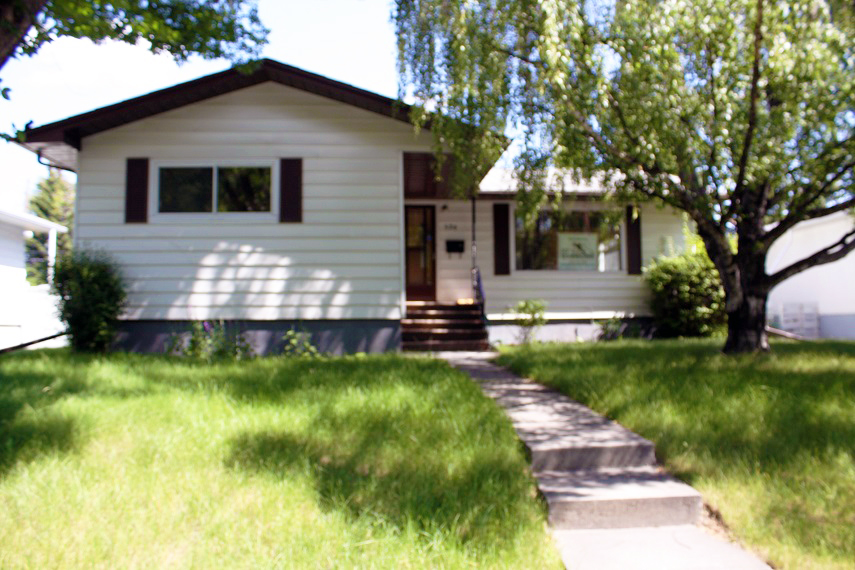 The Kitchen
To make using the kitchen easy they've got the fridge, oven, and dishwasher all in the same corner. Just don't plan on using them at the same time. The boxed area above the cabinets hides the empty space. The floors are covered with a classy geometric linoleum that matches the greyish-green paint throughout the main floor.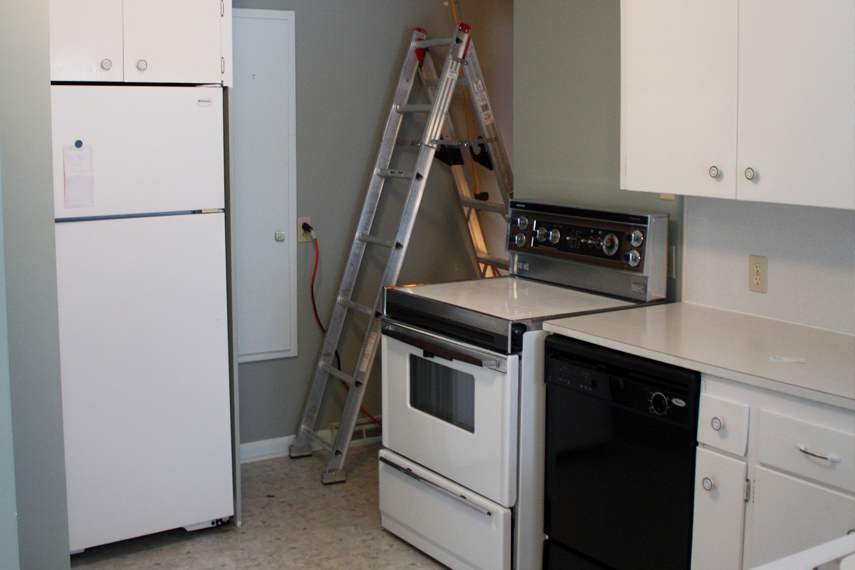 The Bathroom
This little bathroom has everything you love (or hate) about Calgary home design in the 1970s - fancy linoleum floors; wall-paper with a decorative border; a metal medicine cabinet mounted above the sink; and best of all… a toilet seat that matches the walls. This is truly an authentic piece of history.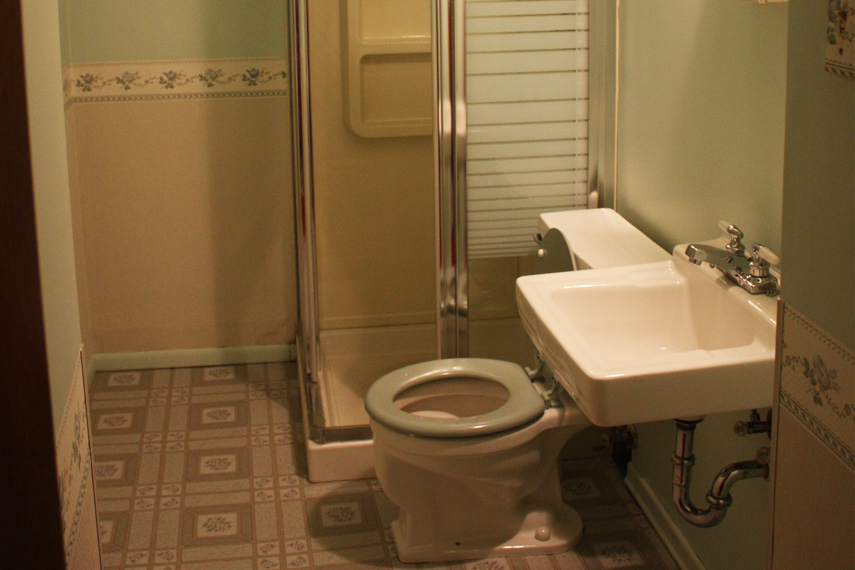 The Basement
This basement was used as an entertainment center for decades. The cable hanging on the wall gives away the location of the television and the worn areas of carpet identify furniture locations and traffic patterns. This fairly open space would also be ideal as a play area for children.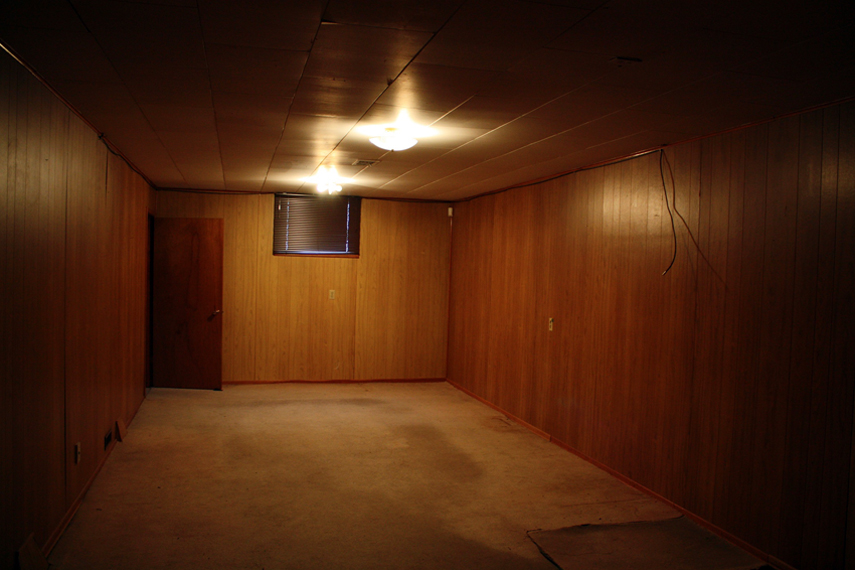 An Office?
We are not entirely sure what this room was used for, but we know that it had style. The zig-zag vinyl floor tiles and the dark orange paint colour make it feel like a home office. This room is connected to the basement TV room. The white ceiling tiles are consistent throughout the basement level and the light trim pieces are yet another indication of the original style.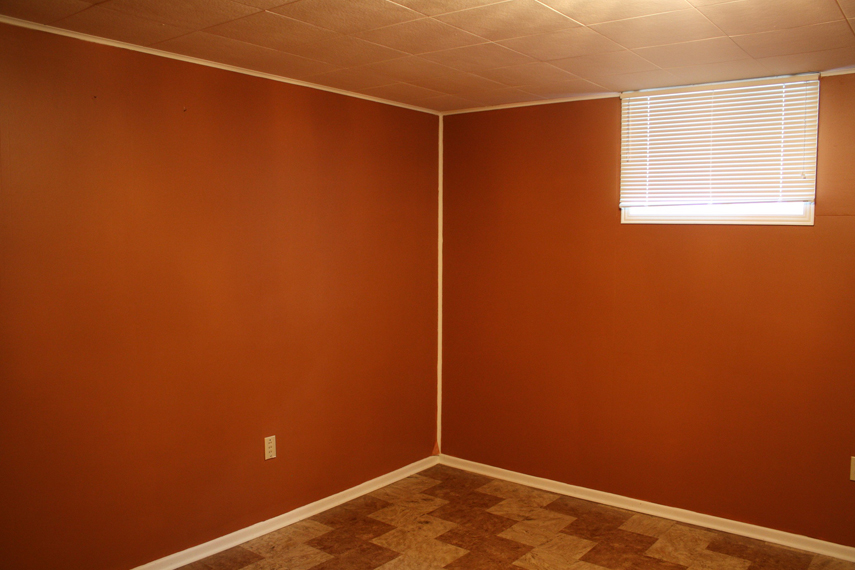 What Will It Become?
This little bungalow has a lot of potential. Imagine how you could redesign this home and stay tuned to see what it will become!