Sneak Peak
This wall will feature built-in white cabinets with a gas fireplace surrounded by some stone-work and natural wood mantle. The cabinet boxes are already in place and the fireplace and mantle are installed. The mantle is made from a single piece of rough-cut wood. The wiring is in place for a television that will rest on the mantle and for some feature lighting on either side. The television wiring runs through conduit to a custom recessed shelving area on the lower side wall. This will house all of the audio/visual equipment.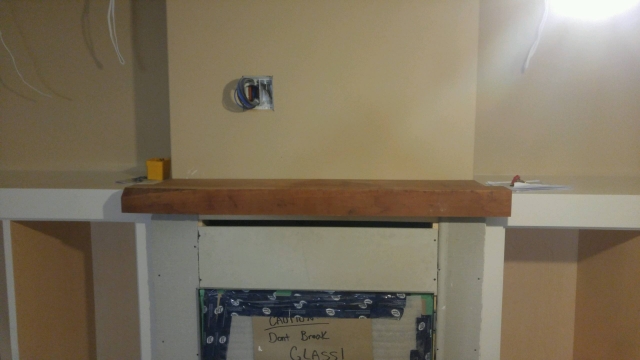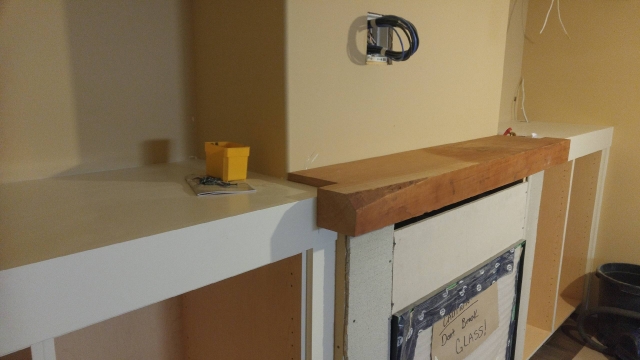 The design of this fully customized wine room calls for custom natural wood built-in cabinetry and granite counter tops on a backdrop of natural stone masonry. The lighting is strategically placed to highlight featured pieces and decor. The wine room will also have a full size wine cooler seamlessly integrated with the custom cabinetry.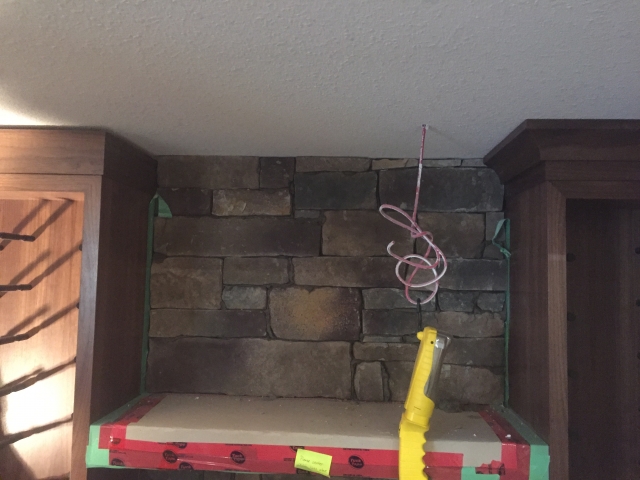 Stay tuned to see the final product!!