Get the look you want with materials that will last!
Dress For The Weather
Calgary homeowners know that the weather can be unpredictable. We are known to have drastic rain storms, heavy snowfall, pelting hail, severe wind, and hot sunny days throughout the course of a year. Protection from the elements is an underlying precept that has guided the evolution of building science over the centuries. Calgary's unique weather calls for durable materials that can withstand harsh conditions in all seasons. There are a few good options, each with there own "pros and cons". Here is what you need to know:
Vinyl Siding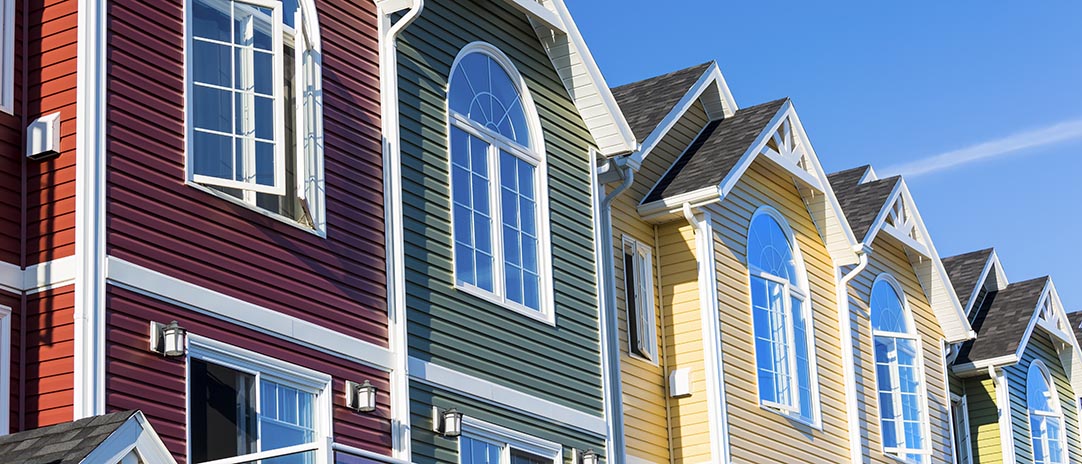 This is one of the most popular options due to it's durability and low cost. Vinyl can be manufactured in many colours and styles, giving you plenty of options to achieve your desired look. It is durable and lightweight, making it easy to work with. In some cases, it can even be installed over existing materials. The overlapping interlock system is waterproof when installed correctly. It is always installed over other waterproof membranes (such as tar paper or Tyvek), giving additional layers of protection. Once installed there is very little maintenance required. It can be cleaned with water.
The Downside: Vinyl does become brittle in extreme cold weather. We have seen instances of breakage with the heavy hail that sometimes rolls through Calgary. The total effectiveness of a vinyl siding system depends on proper installation, especially at material transition points. We have seen water penetration in instances where small details were ignored.
Aluminum Siding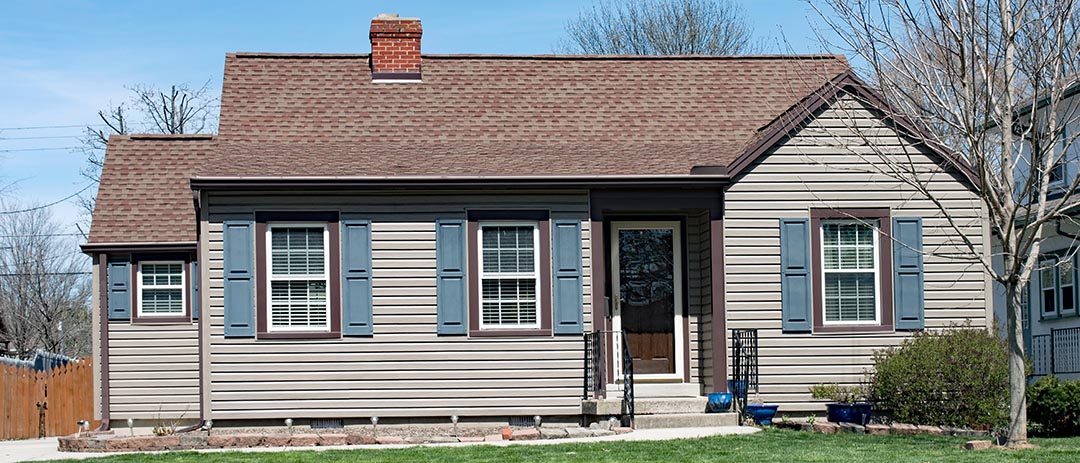 This material has been declining in popularity for new homes since the 1970s, but it can still be seen throughout many of Calgary's established neighborhoods. Like vinyl, it is extremely lightweight and easy to work with. It is also tough and difficult to penetrate. Aluminum siding is manufactured with a coloured enamel coating and can be seen in a few distinctive styles and textures. The durability of aluminum means it will often outlast the life of the house, and it can easily be recycled.
The Downside: Although it is difficult to penetrate, aluminum can easily scratch and dent, causing noticeable variance. The sound of rain and hail against the aluminum is much louder than alternative materials. Due to low popularity there are few suppliers with only a handful of colour and style options. This makes it more difficult to replace or repair existing aluminum siding.
HardiePlank® Siding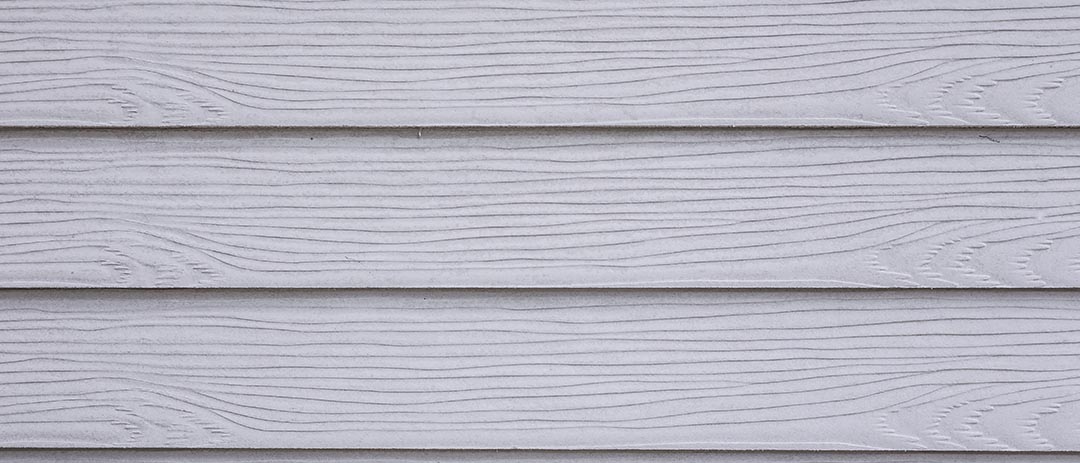 HardyPlank® is the leading brand of fibre-cement siding products which have only recently become popular throughout North America. By recently we mean within the last decade. It comes from a mix of cement, clay, sand, and wood dust. This innovative technology was developed to produce an extremely durable product – no chipping, no dents, no scratches. As a new product, growing in popularity, it is mostly seen in Calgary's newest communities, but it is also popular for retrofit jobs on existing homes and buidings.

The Downside: Fibre-cement compositions are heavy and difficult to work with. Installation requires specialized tools and techniques. The material itself comes at a higher price-point, and the specialized labour can add to the cost.
Wood Siding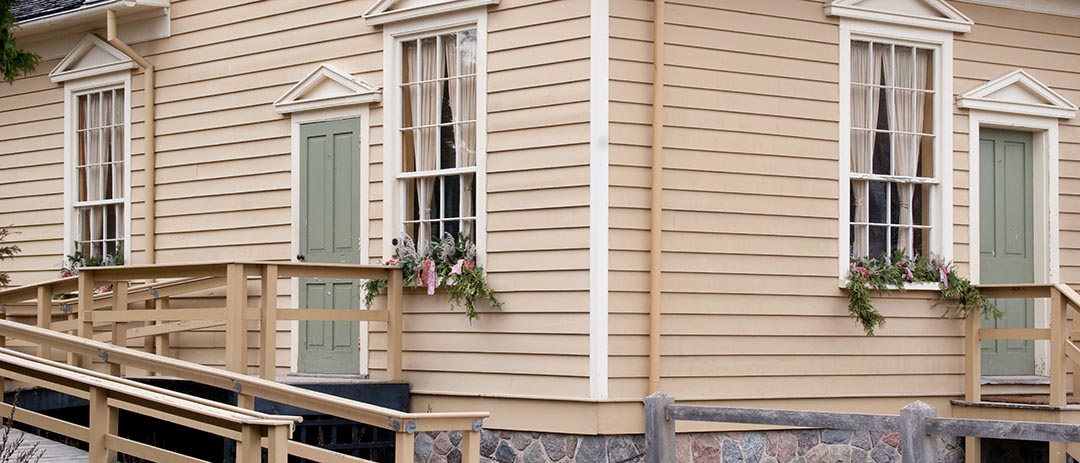 Wood is the original siding material of the American frontier and it continues to hold a place for both function and aesthetic. It is biologically programmed to manage water and maintain its durability. It is easily customizable and can be worked by any contractor. Cedar is the most popular wood used for siding in Calgary. It can be expected to last the life of the home with proper maintenance and care. It brings a natural beauty and is considered a highly sustainable material.
The Downside: Maintenance can include stain application, clear finishes, and repainting every few years. The maintenance requirements add to the already premium price for wood siding. It is also one of the few flammable siding materials available.
Stucco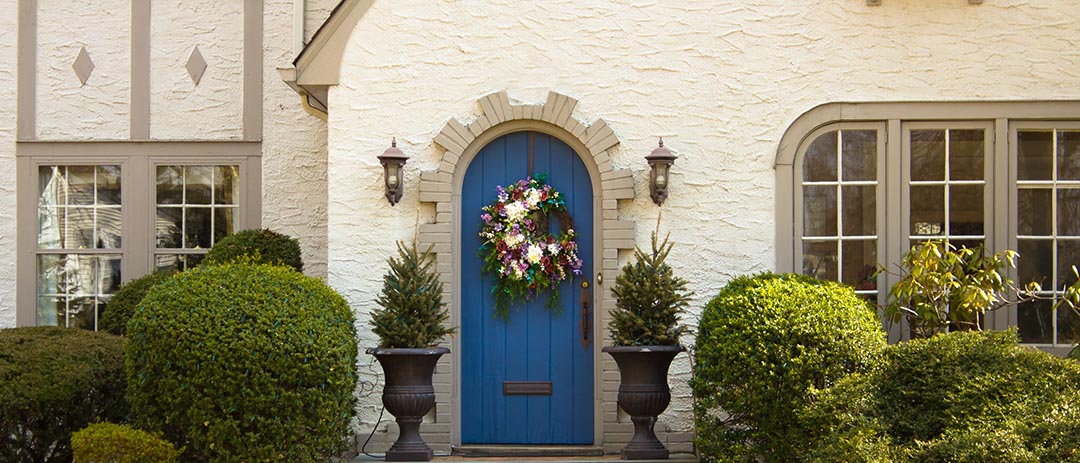 Stucco is a cement-based material that is plastered onto a reinforced wire mesh fastened to the house. Mixtures and techniques have evolved over hundreds of years throughout Europe and Asia. It is one of the oldest materials, and still considered one of the best for water management. Traditional stucco is a sand and cement mixture that is applied in several coats. Modern stucco mixtures incorporate acrylic resins, allowing for additional colours and less coats. There are various methods used to texture the final layer to achieve different looks.
The Downside: Stucco application requires significant preparation. Improper preparation can lead to water ingress and delamination in areas. It is a skill-based trade requiring attention to detail. There are unskilled trades in Calgary that will try charging less for their work. It isn't worth the risk.
Talk to us if you have questions about siding or exterior cladding. We can help you assess different options and show you samples of each.