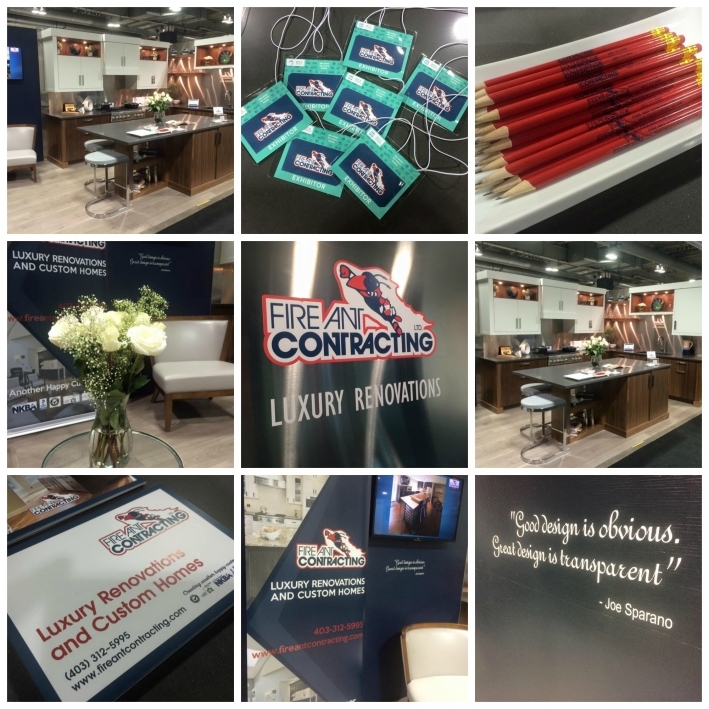 We had a very successful few days at the 2016 Calgary Home and Design Show at the BMO Centre.
Here are a few photos from the great weekend meeting new clients, chatting with trade partners and talking renovations!
Thank you to our wonderful booth sponsors for making our show so successful.
We featured a contemporary custom walnut and painted kitchen with quartz countertops and a striking stainless steel backsplash.