Kitchen design in 2018 is all about contrast, texture, statement appliances, and the ongoing trend of adding color in the kitchen. We're finding clients seeking more variety and opting for braver colour and style choices. The mix of striking solid colours and wood grains will continue to prove popular, as well as adding more interest in the form of tile and metallic finishes to create striking kitchens.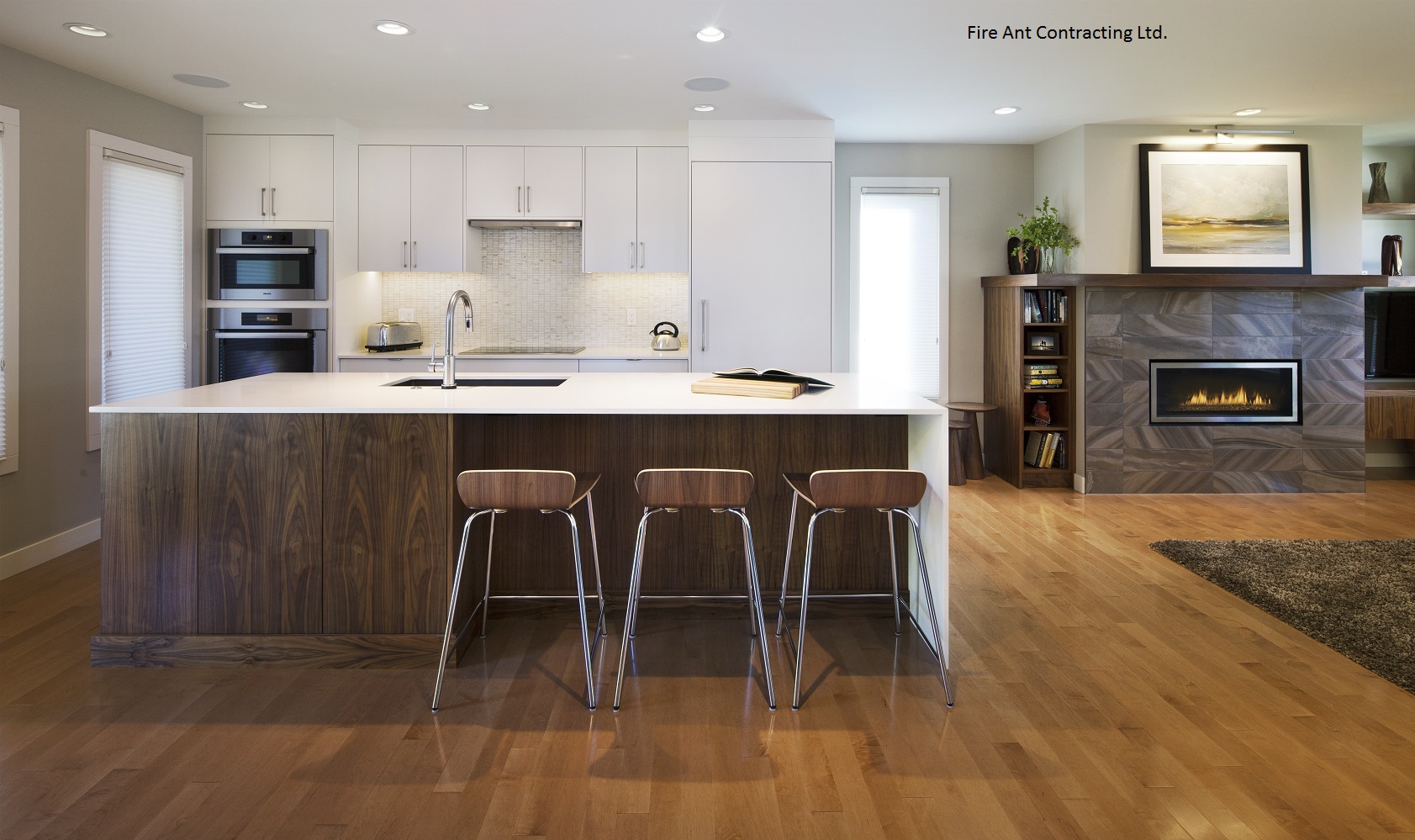 Here are our favourite kitchen trends in 2018.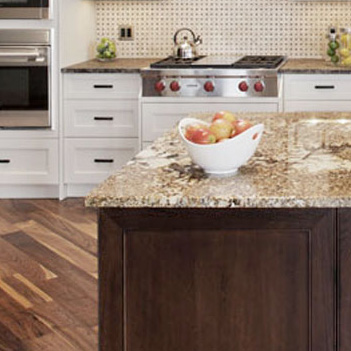 1. Dark Counter Tops. Clients are straying from white and venturing into darker territory with quartz and granite- even concrete- this year. An added bonus is darker countertops equals harder to spot crumbs. Paired with a waterfall edge your kitchen will be a stunner.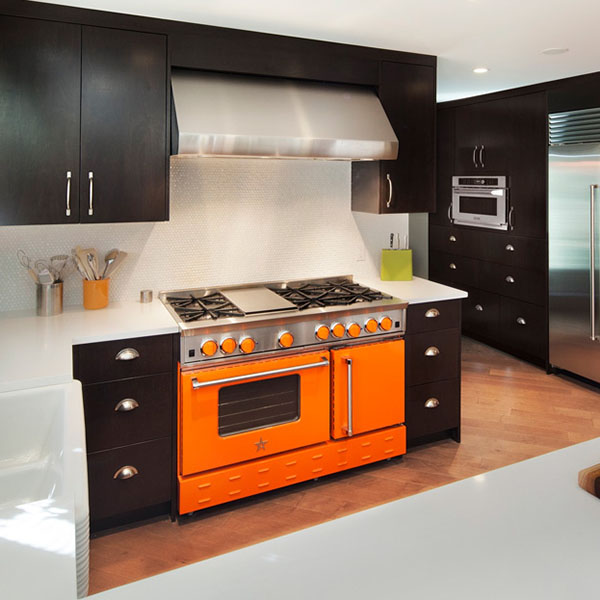 2. Captivating Appliances. Stainless steel appliances have ruled for the last decade, and we couldn't be more excited to switch it up. Everything form ultra modern to vintage style ranges and refrigerators are dominating the market right now. Steam ovens are quickly gaining popularity. With their ability to cook food faster, retain nutrients and moisture better than conventional ovens it's easy to see why.
3. Ceramic Tile. With recent innovations in technology ceramic tile is quickly gaining traction as the most popular flooring for kitchens. We are seeing wood grain replicas, as well as bold patterns and colors. These funky designs pair perfectly with the bold colors seen in cabinetry in 2018.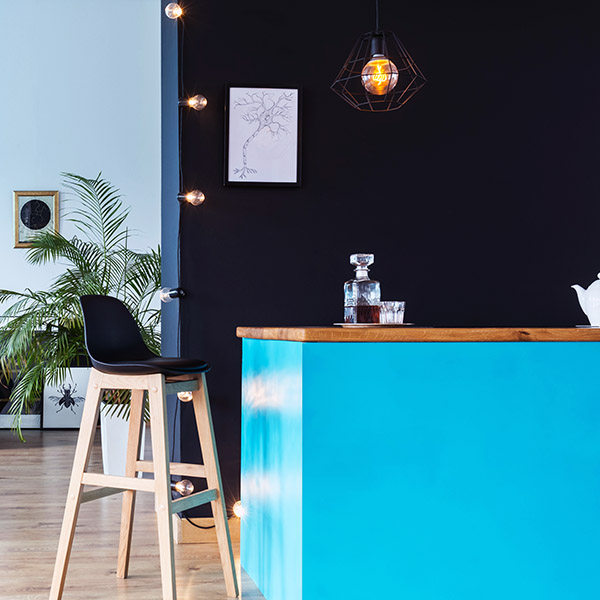 4. Color! Bringing us to our next point- color in cabinetry. Pantone's 2018 Color of the Year was Ultra Violet, which set the stage for the transition from all white cabinetry. If this is too bold consider softer shades like sage and navy.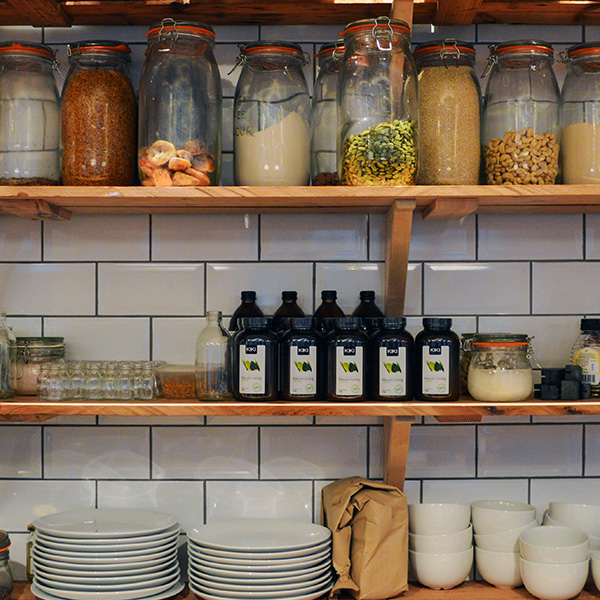 5. Pantry Wall. As organizational enthusiasts we love this one! Pantry walls often have a combination of pull out drawers and adjustable shelving allowing you to utilize every square inch. Add in wire baskets and clear containers for dry food storage and you'll be sure to make Martha Stewart envious.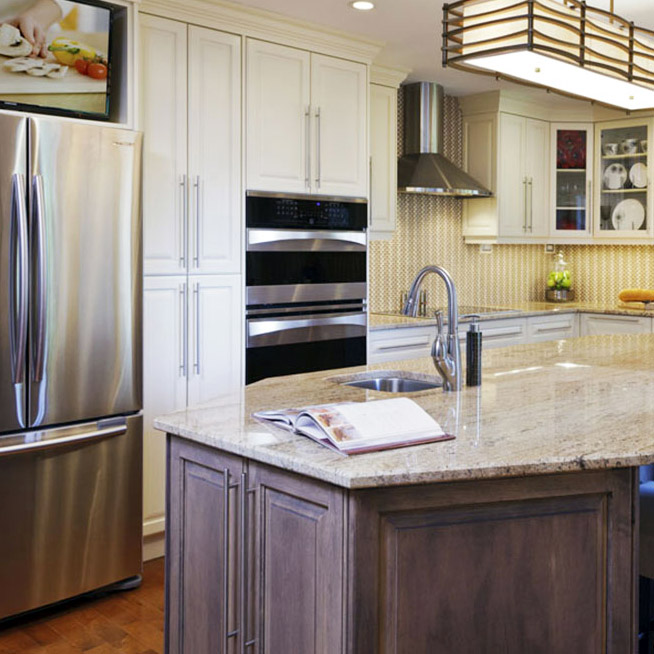 6. Two Tone cabinetry. Light upper cabinets paired with dark lowers have been popular for a while, this year it's all about mixed material combos such as natural woods lowers paired with gloss white uppers. This creates dimension and texture, adding visual interest and making your kitchen pop!
Design Trends Presented By: