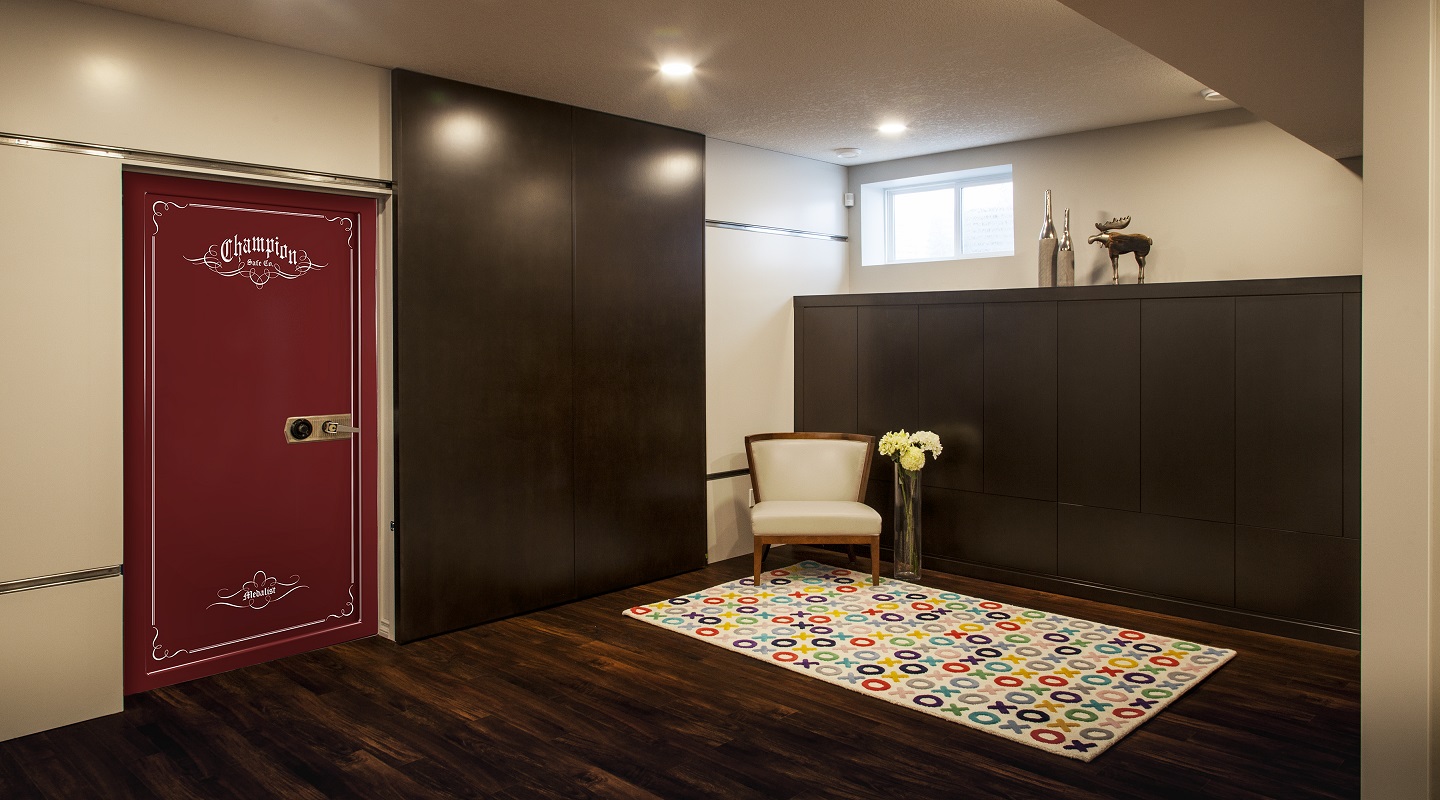 We are very pleased to share this new photo with you!
We recently completed this basement development in NW Calgary, it was an extra special project as it contained an existing built in safe which we incorporated into this beautiful basement development.
Cindy of Purple Turtle Design produced drawings for this lovely, open plan living area with ample storage (I have never seen that many built in cabinets in one basement!), a guest bedroom, full bathroom and safe room. An oversized custom sliding door was installed on custom wall tracks which slides along the length of the wall to cover the safe door. Dark stained maple was used throughout for two large built ins, the custom door, the stair railing and the bathroom vanity. A light, neutral wall colour was painted on all walls in the basement to provide a light, airy feel.
There is lots of room for this young family to play!